This past year beginning in January, I started reading a daily devotional that was written specifically for people struggling with weight loss issues, trials and challenges. The book is entitled: Diet Nuggets and Wisdom Appetizers, 365 Days of Encouragement for Dieters.
Each daily devotion shares a short story, an encouraging quote and ends with a daily prayer. It's been very helpful to me this year and very apropos to a lot of the struggles I've been dealing with this past year in maintaining my weight loss.
And … oh yeah, I happen to be the author of the book that was published just over six years ago. I don't say this to brag – but hey, any decent author worth their salt is always looking for opportunities for shameless self-promotion. (Available on Amazon.com) Even though I wrote this book – it was written so many years ago, I've forgotten much of what I wrote. I'm a firm believer that you're never too old for a little refresher course.
Eight months into the book, I'm discovering that not only has my writing matured in the last six years, my weight loss journey has improved since I first wrote and published this book. But then again – I'm also learning that I am far from "cured" and still wrestle with so many of the problems I was struggling with six years ago. I'm slapping myself upside the head wondering how this is even possible!
Last week was a bit of a tough week. I call it an "Off the Rails" sort of week. As "luck" would have it, I read two separate devotions in the aforementioned book that really found me feeling like I was reliving some things from my past. Sort of a dieters déjà vu. The devotions were entitled: When Crazy Calls AND Doodle Diving.
These devotions pertain specifically to the 3 – 4 pounds I've been wrestling with the past couple of months. These few measly pounds, that might not seem like much to someone else, has felt like a pretty big deal to me. These problematic pounds seem intent on permanently attaching themselves to my thighs and I'm getting pretty fed up with the situation. I've upped my workouts, both cardio and weight training. I've been tracking my food intake and trying to cut out as many unnecessary foods as possible. Yet – the harder I try, the more these few pounds want to grab on, like some sort of fleshly silly putty. One day, the 3-4 pounds actually became 5 pounds and that's when the phone rang. It was crazy calling and like the dope that I am, I was gullible enough to pick up the phone. We had a rather lengthy conversation – Crazy and me.
I went completely off the rails, by railing at God! I yelled. I cried. I complained. And then I lathered, rinsed and repeated all of my railing crazy diet diatribe woes to the creator of the Universe for a tad bit longer. Boy, was it ugly!
After my weight-related wrath was spent, I did what I usually do. I laced up my tennies (or sneakers or athletic shoes – depending on what part of the country you're from) and I walked until I felt better. A strange calm settled upon me as I listened to Christian music and I felt some of my frustration and toxic woes flushing out through my pores by way of my lady sweat.
Exercise always helps. At least for a while.
As a recovering food-addict (it's been 72 hours since my last binge) I picked up the crazy phone for an outgoing called and dialed up my old friend and we did the dance we're familiar with. I'm talking about my old chum, Cheesy Doodle Puffs. And I went all-in, full-on doodle diving.
In the past, whenever I was emotionally compromised or filled with any manner of anxiety or toxic angst, my habit was to throw just about anything food-related at the problem until I found relief. My off the rails, phone call with crazy last week? Apparently, that toxic angst demanded cheesy doodle puffs. I'm embarrassed to admit, I executed a perfect 10-point face dive into a 10-ounce bag.
For those of you unfamiliar with this crunchy, yummy snack treat, the official name is either Cheetos Crunchy or Cheetos Puffs. Last week, I stumbled upon their modern, up-to-date cousin known as Cheesy Puffcorn at my neighborhood market. I SWEAR I didn't buy them for myself – but for my grandchildren! 
In my "expert" opinion, this lighter-than-air pillowy puff really shouldn't count for too many calories or warrant much space on the junk food pyramid – as they seriously are more air than doodle puff – which makes diving in much less satisfying than a full on Cheetos crunch.
I'm not going to lie – they were pretty delicious.  However, they carry with it, a similar pitfall as all the other Cheetos products. Once you reach your hand into that snack bag – you've sentenced yourself to at least one full day of day-glow orange fingers. Cheesy Doodle dust clings to your digits like it's been applied with spray-on glue. No amount of sand-blasting or industrial solvent will remove the tell-tale shame from prying eyes. Your guilt is visible for the better part of a full day; a constant reminder of your fall from grace.
My momentary debauchery taunted me as if I watched from some sort of out-of-body experience. Did I mention that it was ugly?
As ugly as it was – it wasn't as bad as it could have been. Common sense, guilt or the Holy Spirit reined me in before I fell too far off the wagon. The wagon didn't completely flatten me this time. I picked myself up; dusted the doodly-puff crumbs from my chest; soaked my day-glow orangey fingers in dish soap and re-evaluated my situation.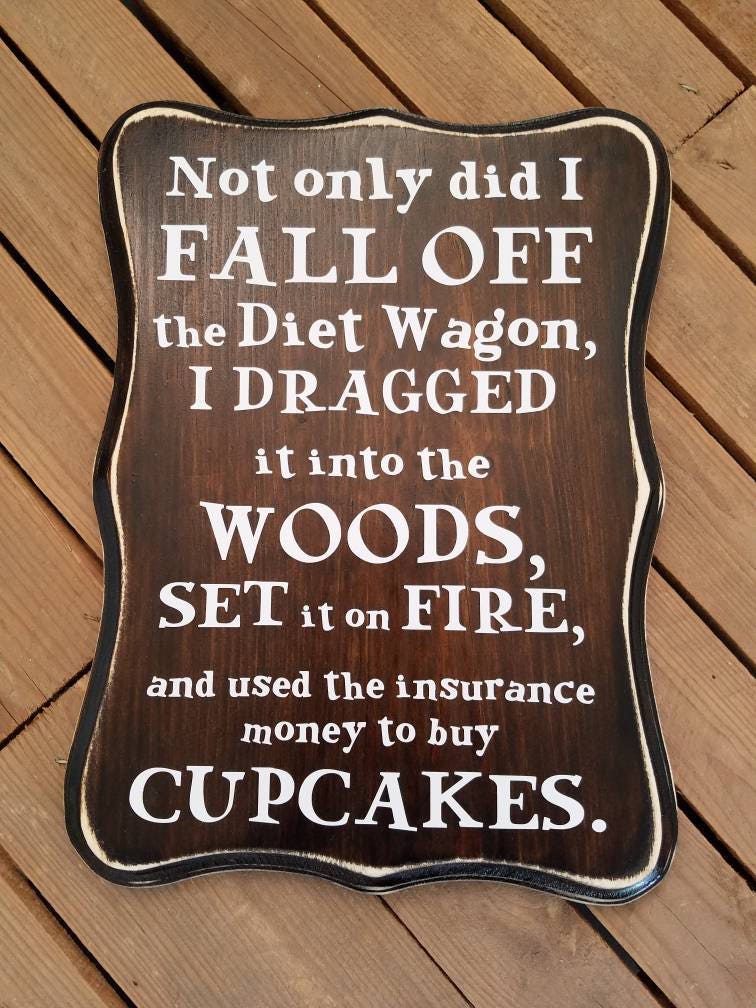 A sane person might ask why I have doodle puffs in the house given my history? Really … I swear … THEY WEREN'T EVEN MY DOODLE PUFFS! But it doesn't matter one little bit whether the bag of sin was mine or belonged to someone else. The flesh wants, what the flesh wants – so whether it's doodle puffs hidden in the pantry or granola and brand muffins in plain sight – when the emotions demand to be fed – it's just a matter of time until you systematically eat your way through foodstuffs from A-Z. Anything not locked down is fair game! The crazy ALWAYS finds a way!
So … After shelving the crazy and hiding the doodles, I spent a little time praying, followed by a little internet research on my weight-related conundrum. I came upon an article which accurately described my 3-5-pound struggle. Apparently, the downside of the workout schedule I've established for myself has caused me to fall into the category of "over-training and under-fueling." I literally fit all of the criteria with my physical symptoms including, but not limited to – weight gain.
Even though I know better – in my current I've-tried-everything-but-nothing-is-working phase, I've been trying to convince myself that if I work  harder and cut way back on my calories – I'll quickly eliminate those annoying 3 or 4 (or 5) pounds. In reality, my weight has started slowly inching up because I'm just not eating enough. Sadly, those extra cheesy doodle puffcorn calories will not count the way I need them to.
Long story short – when training really hard – YOU MUST EAT TO LOSE!
This goes against everything I believe in and in fact, this all feels like some sort of cosmic cruel joke. I've been limiting calories for a couple of months now, so suddenly adding in a couple hundred extra calories (the recommended for my situation) feels completely wrong. Realistically, it's a bit tough to suddenly consume more calories when you've been limiting yourself to a certain amount for an extended period of time.
This entire journey is a bit of continual trial and error. I feel as though I play a lot of caloric Let's Make a Deal, by constantly substituting foods trying to find just the right mix that will equally satisfy me, fill me up and eliminate hunger – while helping me to whittle away the pounds.
Ahhh … IF ONLY I were wealthy and I could afford a full time trainer, nutritionist and a chef!
I know that 3-5 pounds should not warrant this much attention – but as a previously mentioned recovering food addict, I know first-hand how quickly that 3-5 pounds can morph into 10, 20 or more pounds. And it terrifies me to my very core! Yet again – the enemy swoops in and stations his minions of destruction all about me, filling me with fear; taking my focus off the more important things in life. Once again, the enemy is doing the happy dance because he's been able to paint me into a corner where all I can dwell upon is me and my stupid weight-related issues. Man, how I hate this! Doodle dust notwithstanding – the devil doesn't get to win this one!
Today, rather than focusing on these stupid 3-5 pounds, I choose to focus on 3-5 verses of Scripture instead:
We can rejoice, too, when we run into problems and trials, for we know that they help us develop endurance.  And endurance develops strength of character, and character strengthens our confident hope of salvation.  And this hope will not lead to disappointment. For we know how dearly God loves us, because he has given us the Holy Spirit to fill our hearts with his love. Romans 5:3-5 (NLT)
It's a new week. Time to hit the reset button and learn from my mistakes. When Crazy calls – DON'T PICK UP THE PHONE …  and above all – NO MORE DOODLE DIVING!
QUOTE OF THE DAY: